"Your dreams are going to require some effort!"
1Touch is pseudonym of Alexander Bogdanov, a musician from Kaluga. His work was influenced by Depeche Mode, ATB, Coldplay and others.
He started his career in 2010, when his first release on the label Stereo Tension (Montreal) appeared. The world-known DJs began immediately support him after the release of the remix on Sound Quelle (LiftedSounds Records). Paul van Dyk in his weekly radio show Vonyc Session, which is broadcasted on more than 20 radio stations of the world, thrice played the remix and it also opened one of the radio releases (Paul van Dyk – Vonyc Sessions 218). Moreover, Paul added the remix in his own Special Mix. This very remix was played by the Russian electronic stage veteran Vladimir Fonarev (DJ Fonar). Alexander's remix can be found in the last release of the year (Fonarev – Digital Emotions # 121 /Russian Best Tracks 2010).

Compositions "Tahion" (included to the compilation Thoughts #1) and "We're Losing Time" (in the compilation Thoughts #2: Before The Sunrise) came out in 2011.

Remix of Vadim Dreamer "Filthy" sounded in Paul Oakenfold podcast, rework of John Dubs "Why We Hurry" enlisted Paul van Dyk support , and Devilect & Sensetive5 – One Story (1Touch Remix) sounded twice in Markus Schulz radio show –"Global DJ Broadcast", and it was included into the monthly compilation «Global DJ Broadcast TOP15 December 2011". Remixes of The Madison, UCast, Martin Libsen, etc also appeared this year.

The main achievement of 2011 was that his remixes were chosen for the collection of well-known producer Arnej. The compilation of the "Musical Evolution" came out in the autumn in Digital and CD format including the track "Jealous".

2012 turned out to be even more successful. The first single under the name of "Better Alone" enlisted Richard Durand, Giuseppe Ottaviani, Paul van Dyk, Mike Saint-Jules and many others' support. It didn't take long to release the next single "Impossible" under the alias Atemnia on Gulfstream Music. Remixes came out on UCast, Andrew StetS, Seven Sins and others.

A new radio show "Systaltic Radio" was opened in summer of 2012, and it is released every second Wednesday of the month on pure.fm radio.
In November there was a release of the composition «August Noise», which was included to compilation "Shining Sleep: Compiled by Solarsoul". And then in December EP "A Stranger Among His Own" released on the label LiftedSounds Records.

In 2013 1Touch continues to conquer new heights. His last work "Candle Melts" was added to Max Graham's compilation "Cycles 4" in the remix from Mario & Eric J, and it was published on Armada Music.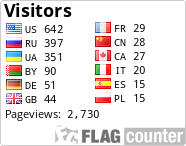 Check Audiojungle page of my friend – Rigs Motion
Videohive projects with my music: