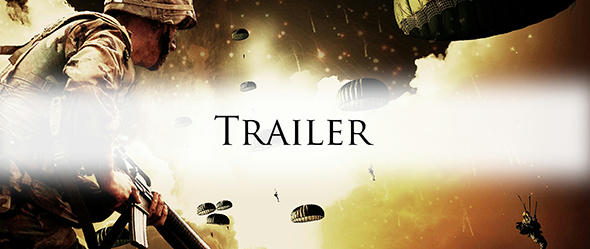 "Trailer" is a modern hybrid, epic cinematic track. It perfect for use as film and videogame trailers, trailer intro, openers, endings, angry and extreme videos, brave, war, patriotic movie scenes, racing and flying videos, video projects, web videos, info-graphics, documentaries, sport videos, company logo, TV and radio media, etc.
Main file includes 3 tracks:
Main Version – 1:00
Sound Design Version (no brass and strings) – 1:00 (starts on 1:04 in the preview)
Intro Single Hit – 0:08 (starts on 2:08 in the preview)
Featured instruments: orchestral and electronic drums and percussion, cinematic strings and brass, synth risers, sweeps and swooshes.
Thank you for purchase! Don't forget to rate this item!