Technology Ambient is futuristic technologic electronic ambient track with synth sequence, synth arpeggio, glitches, electronic percussion, bass and rhythm section for your technology sci-fi ambient projects. Sounds modern and futuristic, calm and soft, glitched and organic, innovative and atmosheric. Associated with future, sci-fi, gadgets, working mechanisms, robots, technologies, space, light, machines, Hi-Tech, innovations, inventions, relaxation.
Great as background music for technologic presentation, sci-fi videos, gadget review, interview, motivational montage, commercial infographics, time lapse clips, inspirational projects, short clips, youtube videos, soundtracks, presentation videos, TV-shows, cinema production, advertising, commercials, movie, games, trailers, radio, presentations, promotions, etc.
This Technology Ambient Kit is based on my original track Technology Ambient
What's inside
THREE READY-TO-USE ARRANGEMENTS:
Demo 01 – long version (1:54)
Demo 02 – medium version (1:13)
Demo 03 – short version (0:36)
15 SONG SECTIONS
All audio files are provided as high quality WAV (44.1 kHz / 16 bit). Each section has "tail" version for smooth transitions and "no tail" version for quick arrangement tryouts.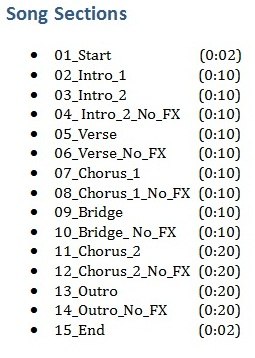 A DOCUMENT CONTAINING DETAILED INSTRUCTIONS IS PROVIDED
Thank you for a buy! And please don't forget to rate this item.
If you have any questions, please feel free to contact me! lifeplanetearthproduction@gmail.com