Soft Corporate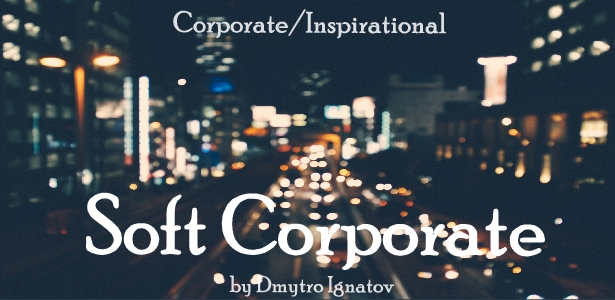 Perfect corporate track that sounds really soft, motivational, happy, optimistic,positive, uplifting, inspirational. Works great as positive background for presentation, corporate projects, business production, commercial e.t.c. Strong beat sounds really energetic, upbeat, piano sounds really light, emotional, happy, muted guitars plays some great melodies with delay that sounds really beautiful, optimistic, inspiring, hopeful. This track – your right choice for video production, corporate slideshow, photography background, backgrounds, sport presentations, successful presentation, promotional video, startup promo, YouTube promotion, tv advertising, films, web advertisements, youtube, successful, business, radio, achievement, financial, viral marketing, teamwork and team building videos, applications, promotions, popular commercials, visuals.
SAVE 50% BY GETTING THIS TRACK WITH Inspiring Background Pack
VideoHive authors, feel free to download this track and just contact me through the Contact Form, so I can promote your work! Please leave reviews of purchased tracks and don't forget to rate after your purchase!.