Nice choice for the positive emotional impact! Festive mood and emotional uplift is created due to the tender tinkling of enigmatic bells and soft romantic guitar play. This track won't leave indifferent and at the same time won't divert attention of the listener from the video or animation where it sounds.
This track is played by bright and light strings, soft synth piano sound
You may also be interested in tracks from this collection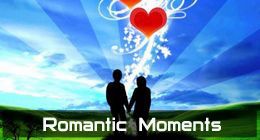 In the archive you will find the wav and mp3 format
You can also check out my portfolio
I really hope you liked my work !
And don't forget to rate this item after the purchase

Thank you for believing in my experience and using my tracks for your projects on VideoHive, ThemeForest or ActiveDen! I will gladly sound your new works by suggesting the best suitable tracks from my collection or composing exclusive high quality compositions from scratch. My full collection of tracks counts over 800 items, but just a few of them are on display for sale on AJ. So contact me directly, and we will find something great for your videos or presentations. All music is exclusive for AJ, so be sure you won't find it anywhere else.