Music description
Energetic, sports background music. Excellent background for football videos, carnival events, etc. This track covers the following topics: football tournament, 2016 Summer Olympics, Sport, Sport Games, energy exchange.
If you're traveling to such place Rio de Janeiro, Belo Horizonte, Brasilia, Salvador, San Paulo, Manaus, then the music always give you positive emotions and unforgettable impressions. This track can also become the anthem of a football team or football fans. You can use this track for your photo, slideshows, footage, and videos on your website(s), blogs and anywhere on Social Media including YouTube, FaceBook, Twitter, Google+, Vimeo, Tumbler, Instagram and more…
Files included in the zip:
Rio.wav – 2:07
Rio_Loop.wav – 0:29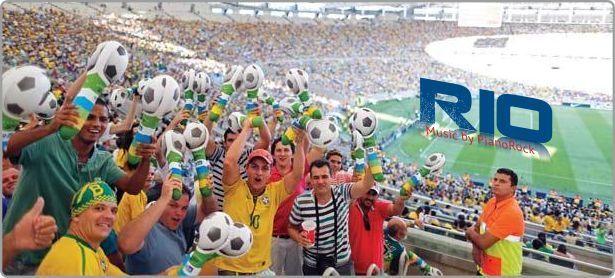 Thanks for licensing this music track! Please feel free to contact me at ivanrokishchuk@yahoo.com if you have any questions or need assistance. Have fun.