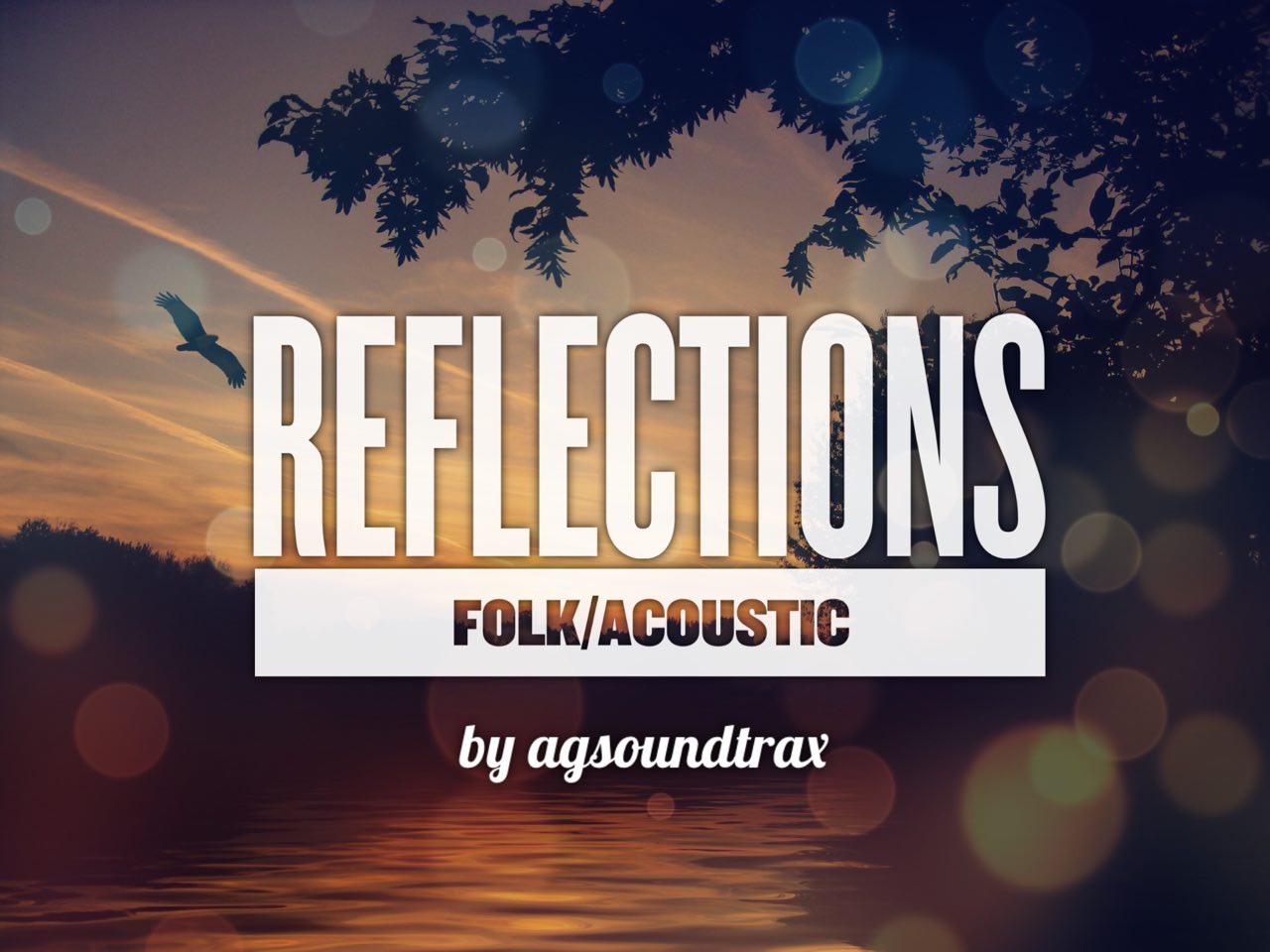 Reflections
A beautiful relaxing track featuring finger picked acoustic guitar. and a light pads atmospheres. Designed for unobtrusive, mellow background music, the chords are very simple and flow very well. Evokes images of lying on a beach, watching the waves. Slow paced but drives well. Very positive, optimistic, and relaxed. The acoustic nature of the instruments give it a folksy, woody feel – very laid back and nice. Perfect for background music for corporate or personal presentations, or for voice over work for tv, film, radio etc. can be Loops seamlessly.

This track includes 3 edit versions:
Reflections FullMix 2:36
Reflections Cut B 1:24
Reflections Cut C 1:00
Thank you for listening and choosing my music.
AGsoundtrax !