Receipt printer thermal printer sounds, ideal for videos with high attention to sound design and video games and/or simulations where players use points of sale. See below for details.
Print Receipt (0:02) An automatic receipt printer or ticket machine printer. It prints the paper and then spits it out without you having to pull or rip.
Print Thermal (0:02) Short thermal receipt printer recording
Print Thermal Loop (0:02) Flexible seamless gapless cash register printer loop which can be repeated for very big shoppers.
Print Thermal Loop End (0:01) The end slice you should use at the end of the looped sound, where it spits out some blank paper so you can rip it off (see next sound).
Tear Receipt (0:01) Hand ripping receipt from a cash register thermal printer. Clean and short.
This sfx was created for games, movies, films, entrance flash presentations, business projects, news, telecasts, podcast, slideshows, corporate videos, websites etc.
Useful for realistic, science fiction or fantasy settings and comedic or serious themes.
Available in both 320kbps
mp3
and 16 bit, 44100 hz
wav
audio file format.
Relevant Sound Packs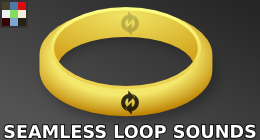 Seamlessly Looping Sounds Collection
All qubodup Sounds