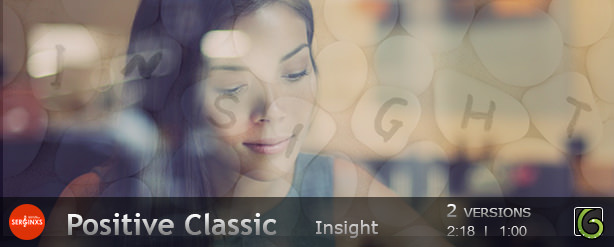 Light and inspiring classical track. Playful mood and the soft sound of emotional piano and cello. Perfect for visualization any projects about new ideas and creativity. Sometimes we need to search insight in unlikely places to find unlikely, original ideas.

Archive contains 2 versions
Main edit (2:18) – Full track.(in preview from start) WAV & MP3
One minute edit (1:00) – More softly one minute version.(in preview from 2:18) WAV & MP3
Half minute edit (0:33) – Extra short version.(in preview from 3:18) WAV & MP3


Feel good and have a nice day!