Colourful Dreams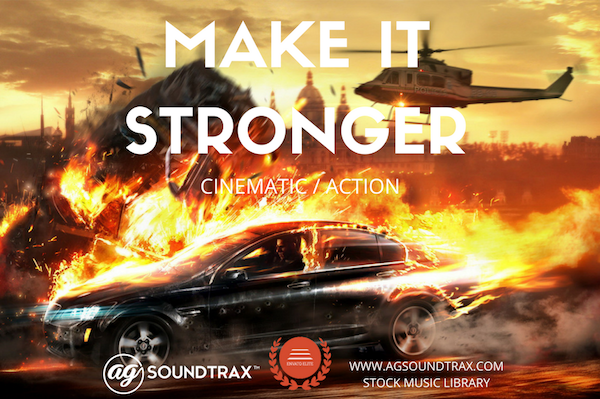 Big epic action theme with orchestral arrangement and a lot of energy,Intense and very powerful drums sound. Ideal for games, war,news broadcast, battle and fight themed films with a brooding feel. Emotional and Heroic feelings that bring a lot of inspiration to the listener.
This track includes 3 edit versions :

Make It Stronger Full Track 1:30
Make It Stronger Cut B 1:00
Make It StrongerCut C 0:30

Thank you for listening and choosing AGsoundtrax's music for your project.
AGsoundtrax !