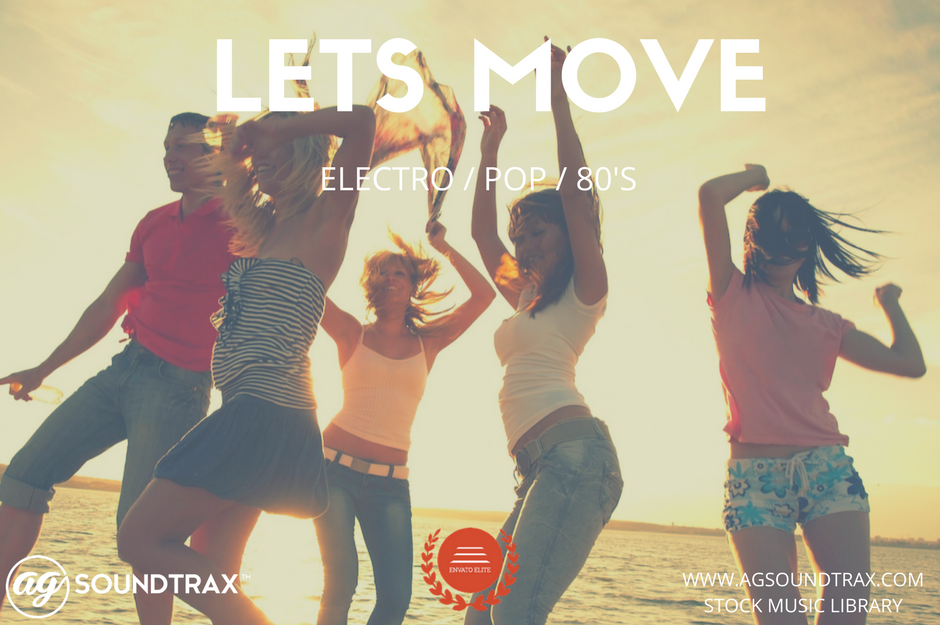 Lets move is an inspiring pop and uplifting electro 80's pop tune suitable for media and event projects. It contains deep synths and nice vocals samples which create a smooth cool funky atmosphere.
This track includes 5 edit Mixes:
Lets move Full Track 2:15

Lets move Cut B 1:37

Lets move Cut C 1:08

Lets move Cut D 1:00

Lets move Cut E 0:40

I hope this song can enhance your project, whether it be for corporate or personal use:
TV or Radio advert / commercial – Youtube Video – Podcast – Film – Television – Video Game Soundtrack – Social Media Marketing – School and College Work – Videohive Preview – Viral Marketing Campaign – Mobile Phone App – Business and Promotional Presentation – Home Video – Theme Tune – Youtube Channel Intro / Outro – Opener – Crowdfunding Video – Background Music – SlideShow – Documentary – Cinema – TV Promotion – Web – Holiday and Vacation Videos – Extreme Sports Media – Party / Gig Celebration Promo Video …
Thank you for listening and choosing AGsoundtrax's music for your project.
AGsoundtrax !