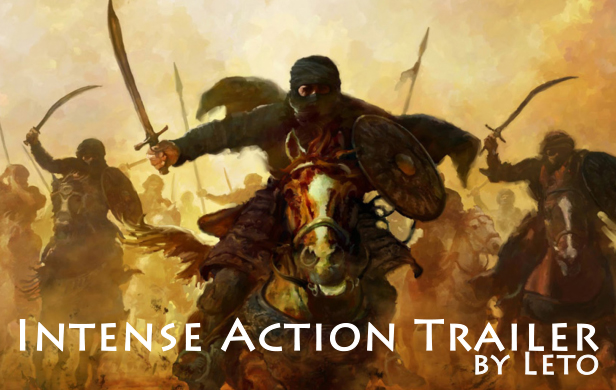 "Intense Action Trailer"
"Intense Action Trailer" is powerful, dramatic and action intro song created mostly for trailers, blockbusters, movies, films action trailers and it`s very intense intro song with war drums and cinematic atmosphere.
Buying this song you will get two versions! Cinematic version (0:50) and short electro version (0:39). You can hear them both in a preview file!!!
Videos that are using this song:



UPDATE!!! Before you buy this song please check a great value of awesome Dramatic Action Trailer Pack which is a great way to save by buying as a bundle! DON`T MISS IT!!!
Here is my collection: