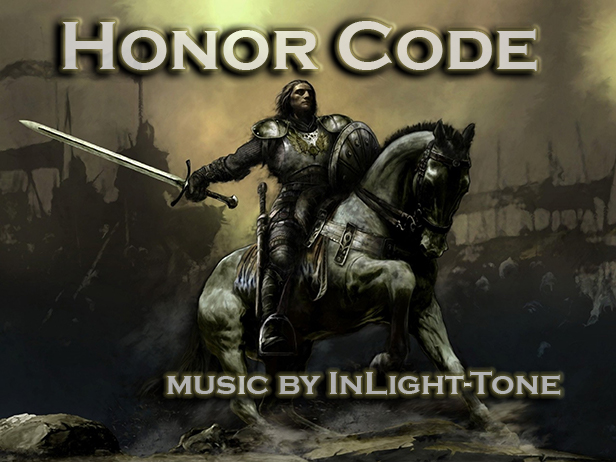 Honor Code
An all out massive Epic Cinematic track that starts SMALL and ends HUGE! The big screen styled cue boasts a a perfectly paced intensity building from beginning to end. A center drop perfect for video cuts erupts into a thunderous, ecstatic finale. The ending returns to the beginning theme, trailer style.
A well crafted cue perfect for big screen cinema, intense video games, heroic visual media, extreme sports and much more.
High quality WAVE & MP3 files included.
Web and Social Media Links