Future – good tune for advertisement, hi-tech video, blogs, vlogs, fashion cinema and cartoons, corporate video, background music, presentations, podcasts, video production, web video, youtube blog, tutorial and more aims. Royalty free background music audio.
MUSIC KIT available for this track: HERE!
Dear customers, please don't forget RATE your purchase, it will help me to make the music for you better!
You can use this track for your slideshows and videos on your website(s), blogs and anywhere on Social Media including YouTube, FaceBook, Twitter, Google+, Vimeo, Tumbler, Instagram and more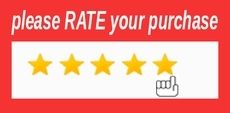 Also you can check my other Corporate-Music works :