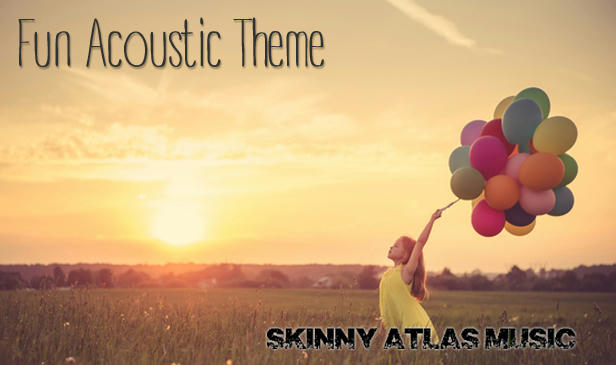 "Fun Acoustic Theme" is a bright and playful piece that will make your presentation pop. It has lots of variations to choose from. Included in the file is 0:30, 1:00, and full version so editing is a breeze. "Fun Acoustic Theme" is light, bouncy, easy going, fun, upbeat and just a good fit for anyone seeking a positive simple vibe.
Files included with your purchase:
1:00 Version 0:00 – 1:02 (duration 1:11) wav & mp3
Full Track 1:02 – 2:59 (duration 2:08) wav & mp3
0:30 Version 2:59 – 3:32 (duration 0:033) wav & mp3
Instruments in this Composition:
acoustic guitar, guitar, bells, claps, piano, bass, drums, snaps.