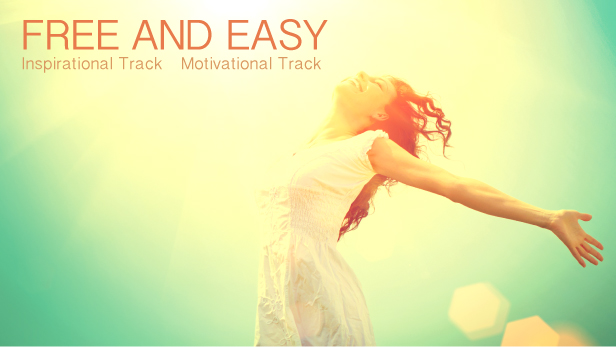 Free And Easy – Inspiration Track with bell synthesiser, arpeggio piano, string section, electronic drum sound and crunch guitar. Express to motivational, inspirational, imaginational, successful, uplift and hopeful moods.
Perfect for advertising, corporate, promote the products, background music for any videos.
Have 5 time variations :
1. Free And Easy_full version (2:26) preview at 0:00
2. Free And Easy_15sec version (0:21) preview at 2:26
3. Free And Easy_30sec version (0:36) preview at 2:47
4. Free And Easy_60sec version (1:10) preview at 3:24
5. Free And Easy_120sec version (2:11) preview at 4:34
This track has been collected in Corporate Motivational Pack3" $35 ONLY!!!
ENJOY !!!
Thank you for your interested and purchased.