A positive commercial advertisment, corporate opening logo start..

– Super project with this track on Videohive! My newest super positive track –
Summer Days
! Don't miss it!:)
YouTube users: to clear any copyright claims on your videos (including monetized videos), simply visit
THIS PAGE
, enter your details and video link and copy/paste the contents from your purchased License Certificate into the message box. Claims are removed within 24 – 96 hours (usually much faster).
This is short mysterious sounding audio logo, for mysterious introductions and business projects, which include filter synths, drums, soft pads,pan flute and fx, sound of the sea……This track can be used anywhere – like logo, in games and movies, business projects, documentary scientific films, presentations, news, telecasts, about nature, space, like music, background for websites etc… Association: Positive, ambient, Ident, Audio Logo, Logo Sounds, Corporate, video, podcast, websites, Science, appearance, opening, beginning, strange, mysterious, Futuristic, Logo Sound Effects, Logo SFX , SFX , Logo, Theme, Radio, Network, Audio Signature, Signature, Audio, Theme, Newscast, Podcast, Logo Animation, Business, Presentations, Ringtones, Cell Phone, Interface Sounds, Interface, Element, Effects, Game Audio, Menu, Confirmation, Error, Dialogue, Screen, Sound Effects, Theme, Game Theme, Game, Audio Identity, Audio Branding, Company, Notifications, Notification , Intros, Intro, Endings, Ending, Opening Logo, Rise, filter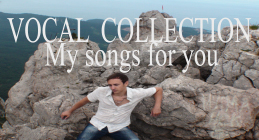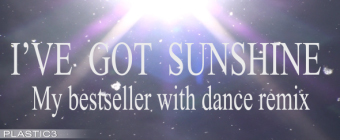 MY COLLECTIONS


MY TOP SELLERS
SPORT GAME LIFE | DON 'T STOP | Fashion House | I've Got Sunshine (With Dance Remix) | Summer Days (With Driving Remix) | Your Voice | Waiting For A Miracle | In Battle We Trust | Julia's Ocean | CHRISTMAS IN THE FAMILY CIRCLE | Piano Opening Logo | Energetic Corporate Loops Pack 5 | Dance 'til The Morning Come | Energetic Background Pack | Open Your Eyes | Space Battle Number Four | In Weightlessness | Forgotten Paradise | Find Me | Candles In The Wind | Energetic Corporate Loops Pack | Energetic Corporate Loops Pack 3 | Ambient Website Backgrounds | Space Battle Pack | Enigma Loops Pack | Space Battle Number One | Far Dreams | Rise | Breakfast In California | Sunshine Background Music Pack | Childrens Party Music Pack | Energetic Loop 6 | Rhythm
DON'T MISS MY VIDEO OF A BEAUTIFUL CLOUDS JUST FOR 4-8$