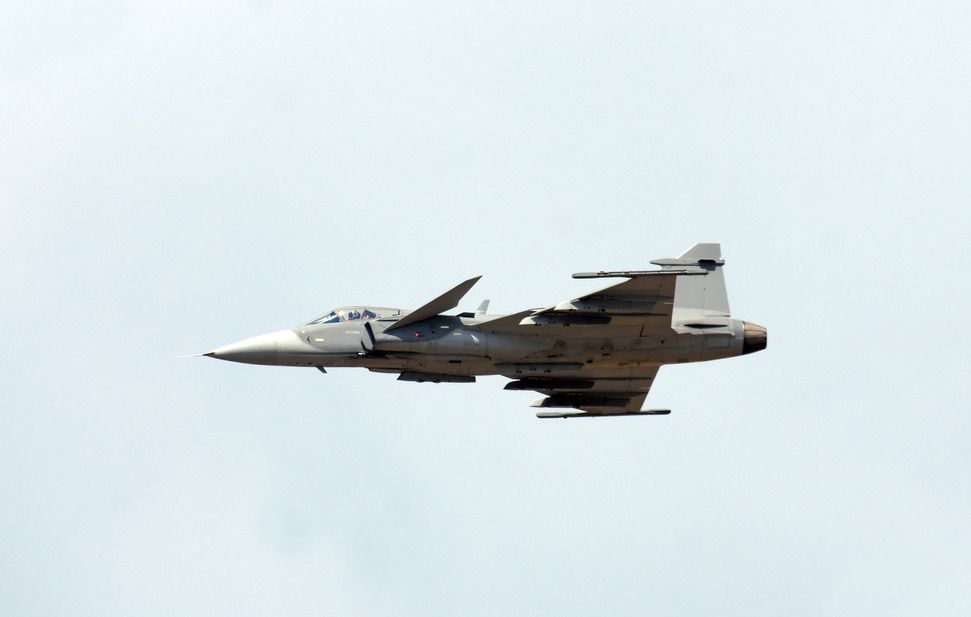 This is a Saab Gripen. The most advanced Jet fighter plane to date! Ever wondered what it sounds like?
It's fast and loud as though you are standing right underneath the jet while doing a low flyby.
Now is your chance to use it in your project.
When you buy the sound effect you get the separate single flybys as well as the unedited non spatial effect versions.
Aeroplane_Jet_Flyby_Gripen_Spatial Effect_01 00:12
Aeroplane_Jet_Flyby_Gripen_Spatial Effect_02 00:10
Aeroplane_Jet_Flyby_Gripen_Spatial Effect_03 00:16
Aeroplane_Jet_Flyby_Gripen_Spatial Effect_04 00:09
Aeroplane_Jet_Flyby_Gripen_Unedited_01 00:12
Aeroplane_Jet_Flyby_Gripen_Unedited_02 00:10
Aeroplane_Jet_Flyby_Gripen_Unedited_03 00:16
Aeroplane_Jet_Flyby_Gripen_Unedited_04 00:09
Photo credit : oorka http://photodune.net/item/aircraft/1356517