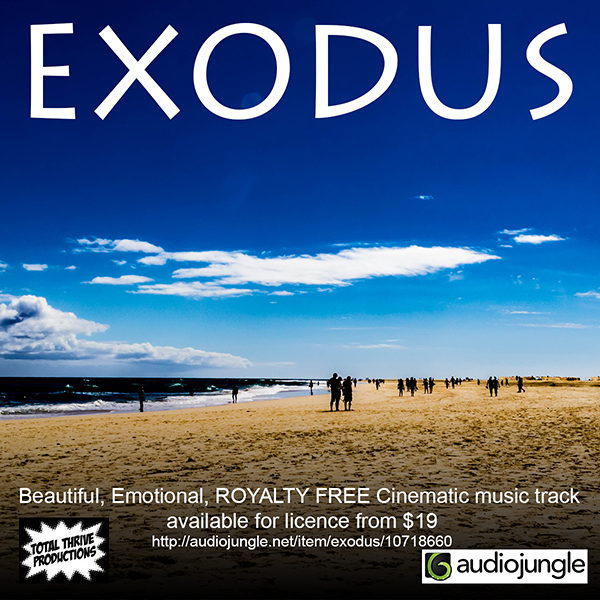 Beautiful, haunting, epic , orchestral, cinematic theme with strong choral melody – Orchestral drums, choir, strings, and harmonised slide guitar . Great for Documentary, migration , immigration , News, Corporate, Spaghetti Western, Biblical, Middle East, War, spiritual lifestyle new age projects including yoga and meditation, food/ foodie recipe videos – a very versatile piece.
The Preview contains 2 versions
File A: 3:34 Exodus FULL VERSION ( starting at 0:00 ) File B: 3:34 Exodus NO VOCALS ( starting at 3:29 )
NOTE FOR BUYERS. Can you please RATE this item, once you have purchased it . Thanks Gary
ENVATO AUTHORS Please feel free to use any of my tracks in your videos/project – you can download the watermarked versions for free. Please send me a link to your video/project which uses my music and I will link to it from here. All I ask is that you provide a link to the track in the description of the video.