Sci-Fi Tech Cinematic Orchestral Epic Inspiring
Epic Tech
– Inspirational,heroic dramatic and melodic anthem. Epic cinematic track for dramatic ending, energetic epic,moments of hope and inspiring, intro, military, motivation, patriotic, score, trailer, triumphant, video game, parallax, slideshow and projects in After Effects filled epic mood.
You can use this track for your slideshows and videos on your website(s), blogs and anywhere on Social Media including YouTube, FaceBook, Twitter, Google+, Vimeo, Tumbler, Instagram and more
Instruments : piano, violins, cello, horns, choir, tuba, woodwinds, drums, cymbals, sub-bass and more.
This track is perfect for cinematic productions!
Some possible uses for this track:
trailers
movie openers
film promotions
video games
advertising / promotional
documentary projects
parallax
war / battle scenes
nature videos
storytelling
vlog/series
Among our clients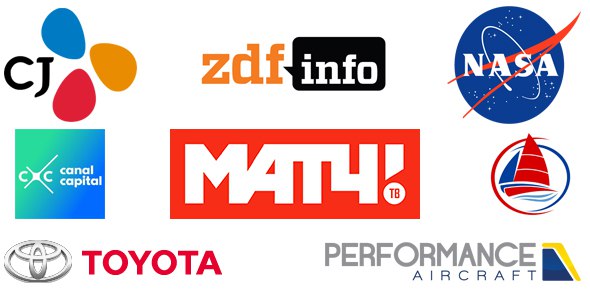 Associations and mood
: Epic Adventure, Epic Win, Cinematic Documentary, Cinematic Fantastic, Cinematic Fight, Cinematic Flying, Epic Game, Game Music, Action Trailer, Hollywood Underscore, Blockbuster Trailer, Documentary Motivational, Documentary Movie, Hollywood Cinematic, Epic Business, Hollywood Soundtrack, Epic Travel, Epic Space, Documentary Action, Epic Flight, Epic Nature, Epic News, Epic Nostalgic, Epic Race, Epic Flying, Epic Glory, Epic Fantastic, Epic Final, Hollywood Classic, Epic Sports, Cinematic Hope, Cinematic Love, Cinematic Nature, Cinematic Sport, Cinematic Underscore, Cinematic Victory, Cinematic Warrior, Trailer Sport, Trailer Titles, Titles Epic, Epic Teaser, Cinematic Titles, Epic Opener, Epic Corporate, Cinematic music, Epic Win, Epic Travel, Love, Epic Promo, Nature, Race, Space, Epic Victory, Epic Cinema, Fantastic, Fight, Flying, Final, Game Music, Glory, Hollywood Soundtrack, Hollywood Blockbuster, Sport, Winner, Warrior, Wedding, Cinematic, Climax, Documentary, Fantasy, Hope, War.
In download package you will find WAV and MP3 versions of this track. How buyers use my music
Have A Nice Day, Friends! Cheers!