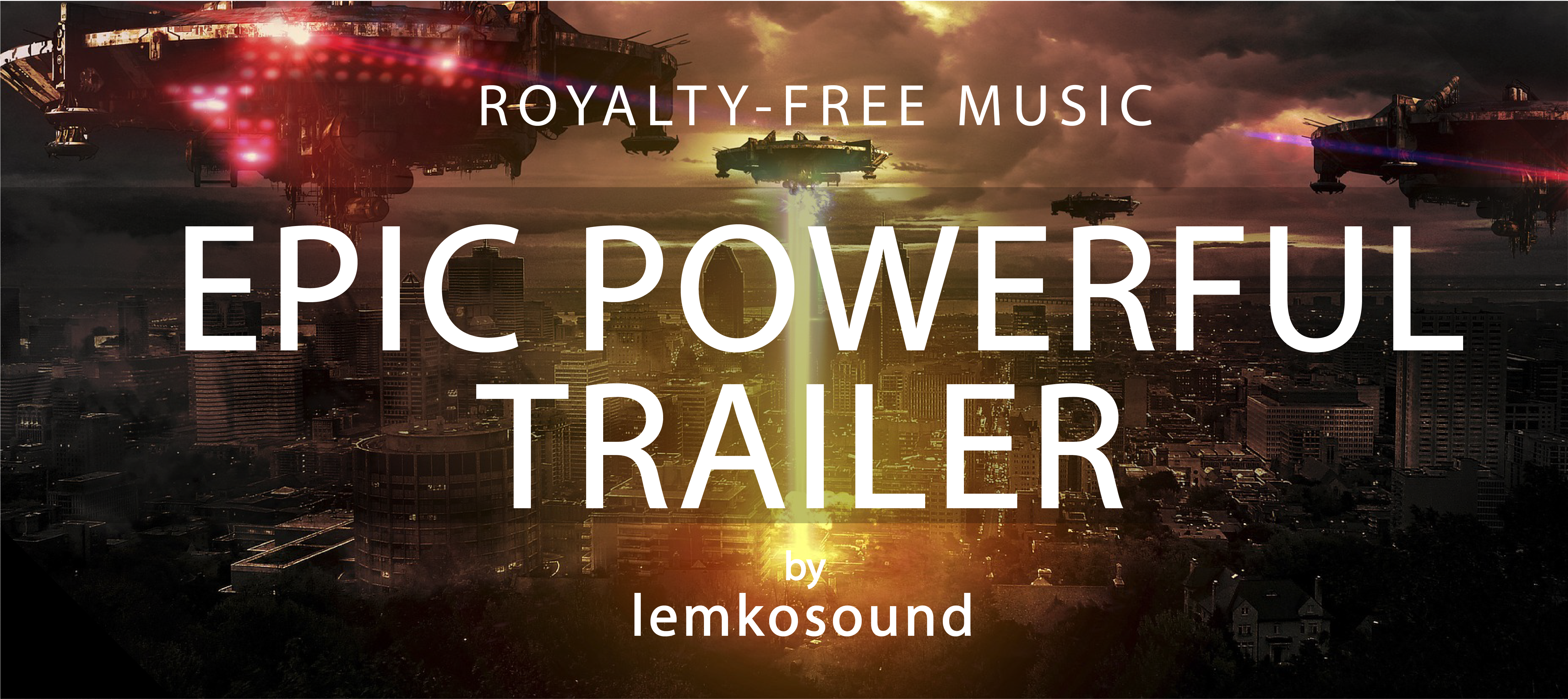 EPIC POWERFUL TRAILER – modern, powerful, intense, energetic and aggressive epic teaser/trailer music with huge massive drums impacts, massive brass, riser, strings and Hollywood blockbuster sound design. Created specially for film trailers, action videos, teasers, movies, power promo and presentations.
Perfect for any actions scene, reveal, motion graphics, sports, extreme, power and energy video, game, teaser, opener, horror, sci-fi, creative advertising, TV teaser, military and war projects.
This track features 5 versions for extra versatility and usability. WAV and MP3 formats included.
Included Files:
Main Version – 1:09
Long Version – 1:24
Medium Version – 0:55
Short Version – 0:46
End Version – 0:07
Similar Tracks:
If you like my work, do not forget to rate it
and subscribe.
Thank you for purchase!
Dear Buyers if you have any questions please contact me via e-mail on my profile page. Also pay attention that this music is not included in Envato Elements.
To VideoHive authors and video editors:
Feel free to use the FREE previews of our tracks in your projects. We only ask you to include a link to our Audiojungle profile in the description of your item and to let us know about it so we can advertise your video too. Thanks and have a good day, hope You enjoy the music.