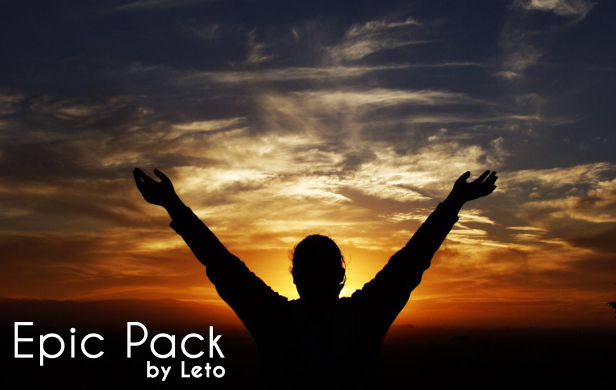 "Epic Pack"
"Epic Pack" is an inspiring, motivation, cinematic and epic music pack with four songs great for trailers, movies, games, films, blockbusters, videos and so much more. It`s very uplifting and inspirational pack with lot`s of emotions and passion. Here you can hear many different instruments!
THE ZIP FILE CONSIST OF:
1. Epic Inspiration (1:30)
BONUS!!! Epic Inspiration New year Countdown (1:30)
2. Cinematic Inspiration Uplifting Motivational (1:33)
3. Motivational Story Uplifting Inspiration (1:34)
4. Epic Trailer Uplifting Drama (1:35)
For more similar packs visit my collection!!!

Here is my collection: