Be sure to check out my most popular corporate motivational tracks!

Check out my other tracks in my Portfolio, or by genre in my collections:

Track Description
This track was composed to be my most dramatic cinematic piece to date. This cinematic track starts by introducing the theme, and core chord progression, and then building it up through layering and layering until it becomes an overwhelmingly powerful statement of all of the themes on top of each other with electric guitar and drums supporting them underneath. This track would work well for building up to the climax of any video game, movie or TV show.
If you enjoy this track, or any of my other work please rate it or offer up any comments you may have. Customer feedback is my biggest motivator in my musical endeavors, and your continued happiness is what keeps me writing, and producing new tracks!
If you would like a custom version of this piece or any of my other pieces made especially for your project, you can reach me at briancrutchfieldmusic@gmail.com, or by visiting my website at http://www.briancrutchfield.com. I would be very happy to help out in whatever way I can.

<center>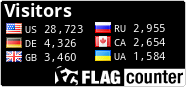 </center>