Electro Swing Dance(Music Kit)
Tempo – 113 BPM

What is a MUSIC KIT?
A MUSIC KIT is a collection of pre-edited individual song sections that can be rearranged easily and flexibly like musical building blocks to create custom-timed and custom-structured music tracks. Music kit sections contain natural decaying "tails" that allow for seamless transitions.
A MUSIC KIT, based on my original AudioJungle composition, Electro Swing Jazz Dance
What's Inside?
18 "no tails" song sections, trimmed on the beat to help you quickly arrange and snap together a guide track for your project.
18 matching "tails" song sections, with natural audio endings for smooth transitions and a seamless final result.
2 "endings".
3 ready-to-use demo arrangements for extra convenience and inspiration.
All audio files are provided as high quality WAV (44.1 kHz / 16-bit).
Sections:

01_Short_Buildup1 (0:08)
02_Short_Buildup1_Instrumental (0:08
03_Short_Buildup2 (0:08)
04_Short_Buildup2_Instrumental (0:08)
05_Long_Buildup (0:16)
06_Long_Buildup_Instrumental (0:16)
07_Theme1(0:16)
08_Theme1_Instrumental (0:16)
09_Theme2 (0:16)
10_Theme2_Instrumental (0:16)
11_Theme3 (0:16)
12_Theme3_Instrumental (0:16)
13_Theme4 (0:16)
14_Theme4_Instrumental (0:05)
15_Theme5 (0:05)
16_Theme5_Instrumental (0:16)
17_Ending (0:05)
18_Ending_Instrumenatal (0:05)

Three demos show some possible combinations for creating a track.
DEMO TRACKS were built using the following sequences:
Demo_1 (1:57 min): 05, 07, 10, 11, 01, 13, 15, 17
Demo_2 (1:39 min): 06, 10, 08, 14, 04, 16, 18 (All Instrumental Parts)
Demo_3 (0:39 min): 02. 03, 13, 17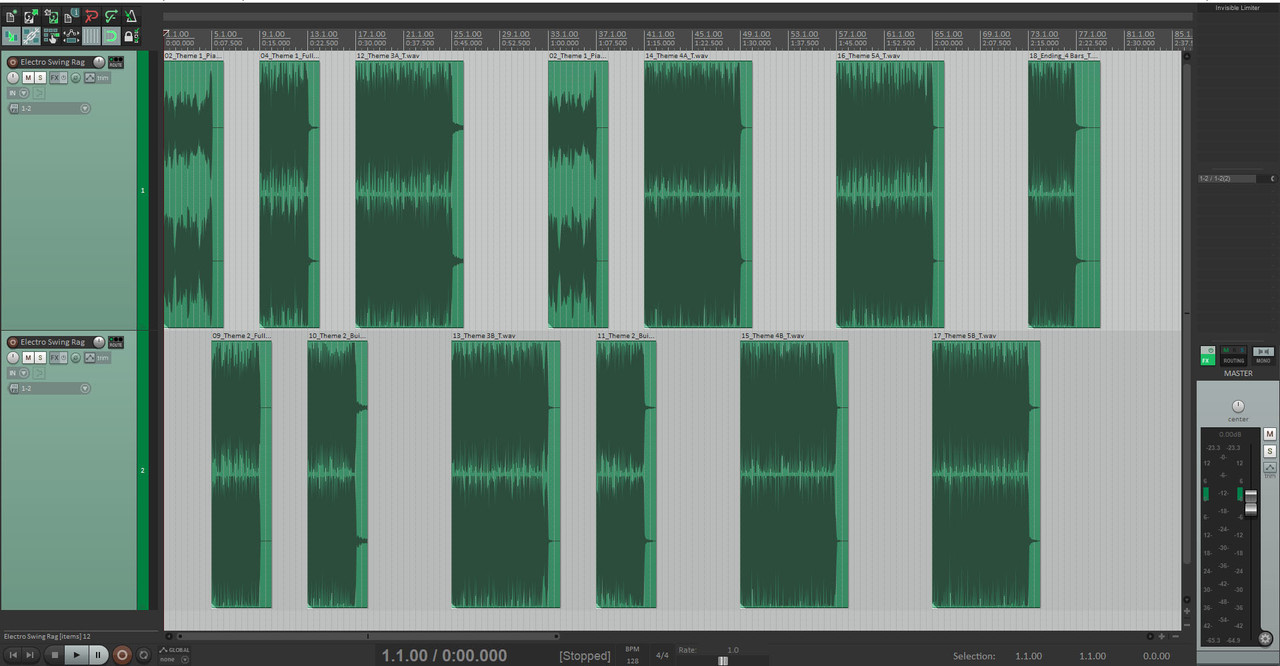 Music Kits Buyer Quickstart Guide
https://help.market.envato.com/hc/en-us/articles/205664374