This is my new chill out background music with beautiful mood and many bright instruments – flute, synths, acoustic guitar solo, bass, pads, fast breakbeat drums and sea sound fx's…Just close your eyes and imagine desert island, where you will hide from human hurry…This track is very comfortable for using (i've included in pack 20sec 15sec 60sec short loops and 30sec logo versions)…You can use it for your business projects, presentations, as a background music for websites, movies, wheather news, telecasts, podcast, about nature, space, family, the sea, etc…If you need Sleep Music, Relaxation Music for your business, Meditation Music, Healing Music for your presentation, Study Music, Reiki Music, Zen Music for your video, Spa and Massage Music, or Yoga Music for your advertisement – this is a great choice for you! Enjoy! and thanks for buying!:)







Check my CHILL COLLECTION. Track List:
01 – Dreaming (wav, mp3) – 2:40;
02 – Dreaming Loop 15s (wav, mp3) – 0:16;
03 – Dreaming Loop 20s (wav, mp3) – 0:21;
04 – Dreaming Loop 60s (wav, mp3) – 1:05;
05 – Dreaming Logo 30s (wav, mp3) – 0:30.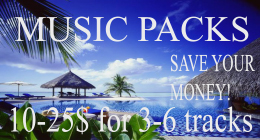 <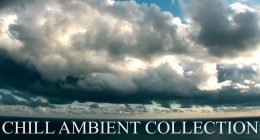 MY COLLECTIONS
DON'T MISS MY VIDEO OF A BEAUTIFUL CLOUDS JUST FOR 4-8$