Tension
Tension
– full of
power, tension, suspenseful action and epic drama this
susepnseful music track has it all –
inspiring action strings, rises, falls and dramatic suspense climaxes along with some awkward arrangements and melodies
. Will be great for
dramatic epic action trailers with suspenseful mood and tension, strong motivational videos, social experiments, pranks
and more. Try it today! With instruments used as
thrilling piano, suspenseful strings, epic drums, dramatic choirs and orchestral effects
its an
unbeatable epic dramatic trailer experience. Feel the tension your project needs " alt="" />

Similar to Hans Zimmer, Two Steps From Hell, Audiomachine, James Newton Howard, John Williams, Brian Tyler, Carl Douglas, James Horner, John Powell, Nick Phoenix, Thomas J. Bergersen, Michael Giacchino, Jerry Goldsmith, Danny Elfman, Ramin Djawad. Movies such as Game Of Thrones, Man Of Steel, Prison Break, Arrow, Daredevil, etc.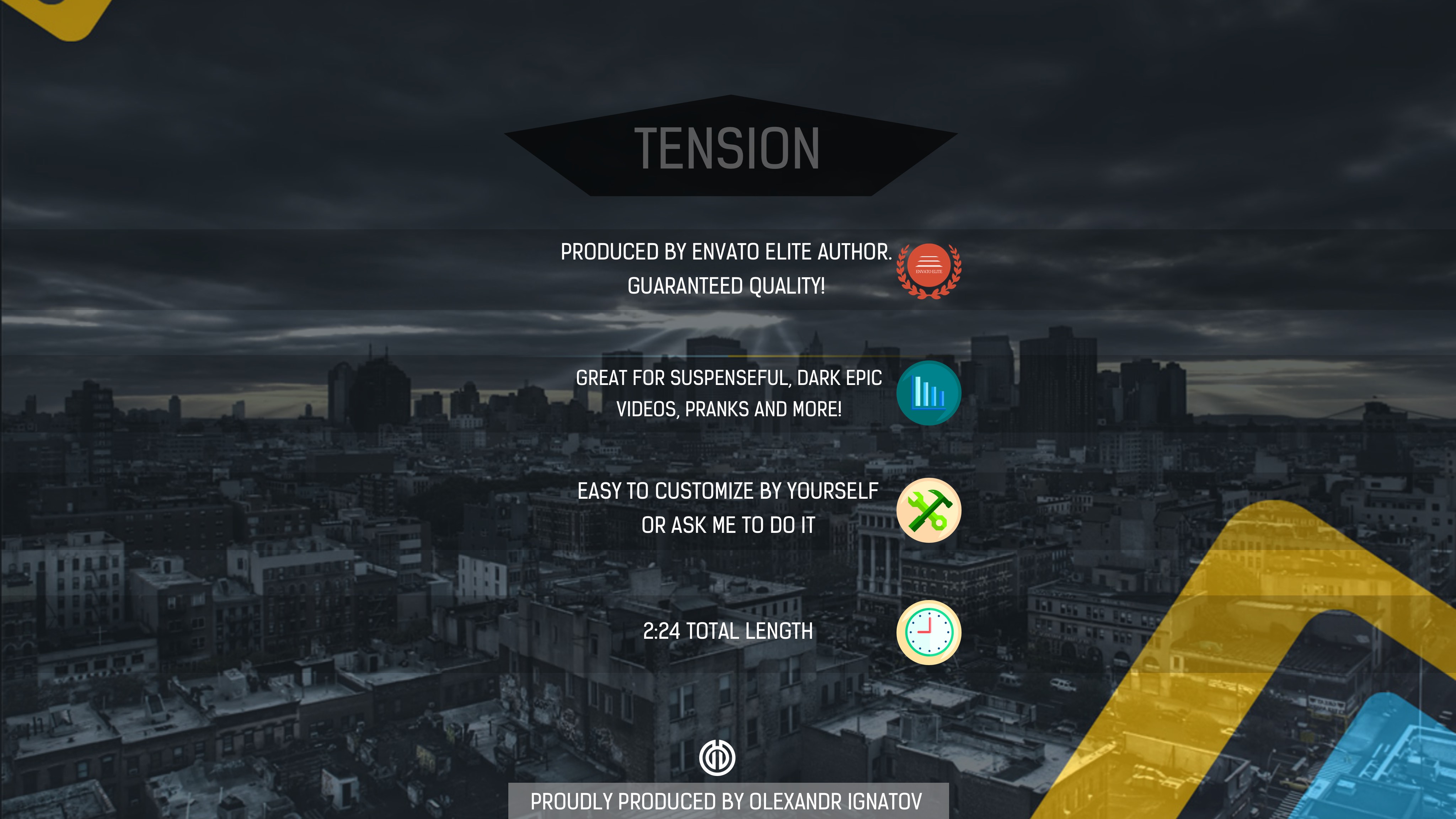 You already have an idea. Now all you add is music!