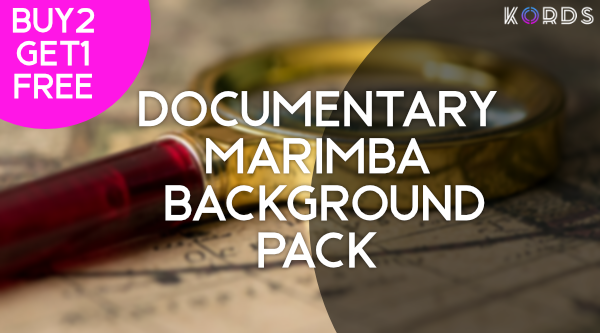 Inquisitive and curious tracks for documentaries, the tracks have a very story telling feeling, and would suite anything regarding education, narratives or factual reports.
The tracks consists of marimba's, bongo's, pianos, xylophones, celestas, shakers & triangles.
For use in Documentary film, TV & Movies, corporate & commercial videos, factual reports, school & training academic tutorials, crime & investigation documentaries, space and exploration films, religious, nature & animal education.
1. Documentary Marimba Background 01:43
2. Cheerful & Engaging Documentary 01:56 Preview @ 01:43
3. Documentary Adventure 01:56 Preview @ 03:38