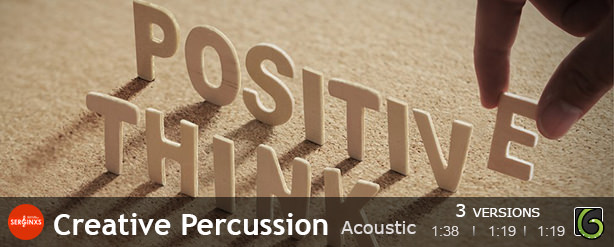 Fresh and fun percussion track with piano. Active drums parts with claps and toms. Light and positive mood. Perfect for any creative projects, projects for kids or video games.
All versions in both formats: WAV & MP3.

3 versions :
Main (1:38) – Full version (in preview 0:00 – 1:38)
Short (1:19) – Shorter version without changing harmony (in preview 1:40 – 3:00)
Percussion(1:19) – Only drums and percussion parts (in preview 3:02)

Video project with this track Avocado Pizza


Feel good and have a nice day!