Cartoon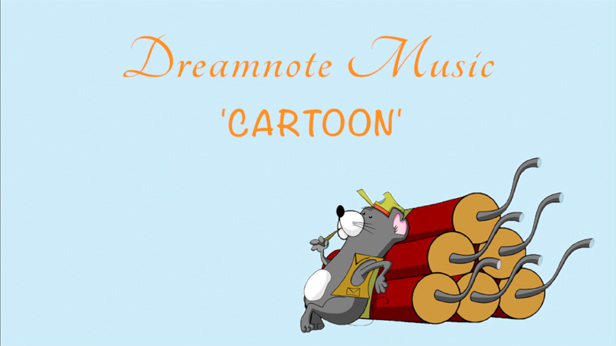 'Cartoon' is a fast and fun comedy track featuring lively orchestral strings, woodwind, brass, vibraphone, glockenspiel, bass, drums and silly cartoon sound effects (version included without the sound effects).

Perfect for cartoon chase scenes, comedy compilation/bloopers videos, YouTube videos, apps/computer games, kids animations or children's TV shows.

Five different versions are included:

1:30
1:30 As above, but without sound effects (preview track @ 1:30)
1:18 (preview track @ 3:00)
0:46 LOOP (preview track @ 4:19)
0:30 (preview track @ 5:06)

Loop in wav format only. All other files included as both wav and mp3.