The player clicks, the player drags, the player builds a house. The sound that tells "construction started" is a short hammer sequence, metal stone or wood, depending on material and game style. Think Settlers, Farmville and Anno 1602. This interface sound set gives instant feedback to an action that could be also instant or take a long time to complete, however it's the right click sound to use when building something.
BuildHouse01 (0:01)
BuildHouse02 (0:01)
BuildHouse03 (0:01)
BuildHouse04 (0:01)
BuildHouse05 (0:01)
This sfx was created for games, movies, films, entrance flash presentations, business projects, news, telecasts, podcast, slideshows, corporate videos, websites etc.
Useful for realistic, science fiction or fantasy settings and comedic or serious themes.
Available in both 320kbps
mp3
and 16 bit, 44100 hz
wav
audio file format.
Relevant Sound Packs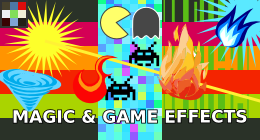 Magic and Game Effects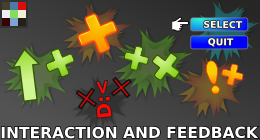 Interaction and Feedback Collection
All qubodup Sounds