Music & Sound Design





    Hi friends! My name is Anton Seregin, I'm from Rostov-on-Don, Russia and I'm a composer of THE7i Community. It's a creative association containing a different projects, the main of which – The Seven Beats – the music project of THE7i. This project exists since 2009 and currently engaged in development the sound design in cinematic and corporate genres which used in videogames, trailers, movie productions, advertisings, presentations etc. My tracks can be purchased online on the AudioJungle and also you can order a track that will be written according to your requirements. So, why not to check out my tracks? Go listen to my music now.

    For buyers: if you liked one of the available tracks, but you need a shorter or a different version of this track, please contact me by e-mail. It's absolutely free!

    For Videohive friends: you are always welcome to use my track previews in your projects, and also you can contact me by e-mail with a request to edit track preview for your project. It's free too. Don't forget to send me a link to your project so that I can place it in my page and website.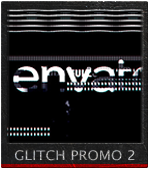 Public Collections
View All Collections