Hello there!
I'm a UK based composer for film, television, theatre and web. My music has featured on numerous films, TV, theatre productions and ads as well as on the web. I specialise in writing bespoke music and library tracks for use to compliment, enhance and add that final special something to a wide range of projects.
I've been composing for over 20 years and my qualifications (if you like that kind of thing) include a degree in music, majoring in composition, and a diploma in composition specifically for film, tv and media as well as classical training in my main instruments piano and 'cello.
Aside from the qualifications etc I love writing music and I hope that reflects in what you hear!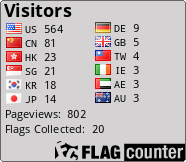 Public Collections
View All Collections