Promo Sapien Royalty Free Music for Media Production
Welcome! So you've put together a great video and now it's time to finish it properly by adding the right music. Great! Browse music by categories here, or send me a note using the contact form on this page if you'd like help finding something specific for your video. Clicking "Browse Portfolio" will display the newest tracks first.
Trending Royalty Free Music
Promo Sapien tracks licensed recently and being used in projects just like yours:
Fun and Games
,
Progress Ave
,
Curious Innocence
,
Happy Pack 3
,
Perfect Summer Day
,
Ambient Emotional Piano
,
Back To School
,
Fun and Games
,
Football Highlights
,
Digging or Picking in Rocky Soil (SFX)
,
Super Spy Action Movie
,
Uplifting Acoustic Pack 2
,
Back To School
,
Inspiring Corporate Guitars
,
Inspired Upbeat Motivation
,
Happy Day
,
Bouncy Quirky Kids
,
Ascent
,
Intimate Sentimental Acoustic Pop
.
Featured New Royalty Free Music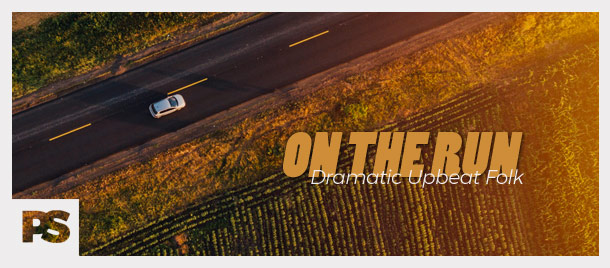 Thank You!
Thank you for visiting Promo Sapien Royalty Free Music on AudioJungle.net!
Please rate purchased tracks (via your downloads page), provide comments, and share Promo Sapien music with others via Facebook, Twitter and SoundCloud. Every little bit of love helps. To those who have been kind enough to rate Promo Sapien music with five stars, thanks so much! It's great to know my work has contributed to your media project, and your rating helps grow Promo Sapien's presence on AudioJungle.
Cheers!


Dave Prunty
Promo Sapien
Follow Promo Sapien on Audiojungle
Five Star Reviews from Buyers





Public Collections
View All Collections