David Lindner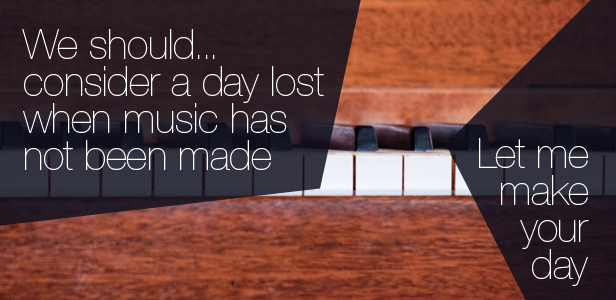 I have been doing music my whole life! I grew up in a musical family with parents who taught me music and then went off to college to study Music Theory & Composition.
Make sure to check out my other tunes here on Audio Jungle. Not to brag, but there's some nice stuff there.
I would love the chance to work with you! If you have a project you need specific music for, just let me know!
If you want to see one of my songs in action, check out this video! My song, Found My Rainbow is in use on training videos for the Rainbow loom. It's been heard millions of times!




Don't run away too fast! You may not have found what you were looking for here, but that doesn't mean I don't have it! If you have something specific in mind, send me an email and let's work together to get exactly what you need!
Public Collections
View All Collections