An abstract soundscape with evolving ambient noises, sounds and synths, perfect for science, sci-fi, experimental, space, horror, mystery and thriller videos
Check my Ambient and soundscape collection in which you will find songs similar to this one. Save money with this ambient pack
Find the song you are looking for:
Happy, uplifting, corporate, motivational (also with unusual instruments!)
Save money with this "happy/uplifting songs with unusual instruments" pack

Aggressive Metal Loops
Save money with the loop pack 1, the loop pack 2, and the loop pack 3

Audio logo, Stinger, Identity, Intro
Save money with the Metal Logo Pack 1, Metal Logo Pack 2 or Metal Logo Pack 3. Look at this video featuring my best seller Metal Logo Stinger 1, this video featuring my Metal Logo Stinger 9 and this video featuring my Metal Logo Stinger 33

Trailer, broadcasting, action, sport

New age, background and meditative music

Ambient and soundscapes for thriller, suspense and horror
Save money with this ambient pack

Cinematic, Romance, Love, Hate, Passion – Look at this video featuring my music Romantic Piano Melody
Save money with the Romantic Piano Pack

Epic, heroic and fantasy music

Lullabies for baby sleep
Save money with This lullaby pack

Miscellaneous and uncategorized, SFX and weird stuff!
Read my
Interview
on Envato notes
Please help me to reach your needs: if you buy my music, I will be very happy to know how did you find me and why did you choose my items. I am also really interested to know how did you use my music, and I will keep all the informations strictly confidential: so feel free to send me an email.
...And do not forget to rate the songs!!
To videohive authors: you can surely use my preview music in your projects! Please link my page and drop me an email so that I can show your video here.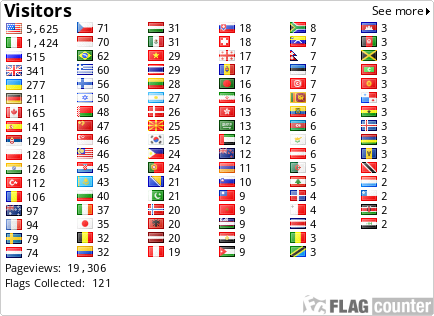 Have a look at my site
http://www.alchemystudio.it
.
Watch my videos on youtube:
http://www.youtube.com/bosone666
.
Connect to my facebook page
https://www.facebook.com/pages/Alchemy-Studio/206292809387765
to get updates of my music activity.
My music was used as a preview in the following items:

"Music Logo" – my item:Metal Logo Stinger 9

"Heavy metal" logo – my item: Metal Stinger ident 1

"Heat walls" logo – my item:Metal Logo Stinger 33

"Timeless memories" – my item: Piano Romantic Melody

Dark Action Trailer music was previewed in the awesome Kickstart – Retina Responsive Multi-Purpose Theme Wordpress theme from Themeforest author MKKY

Shape Letter Business Card – my item: Motivating with a Balalaika