Music description
This track suitable for news weather projects. It`s very elegant and melodic song and it`s very easy to use.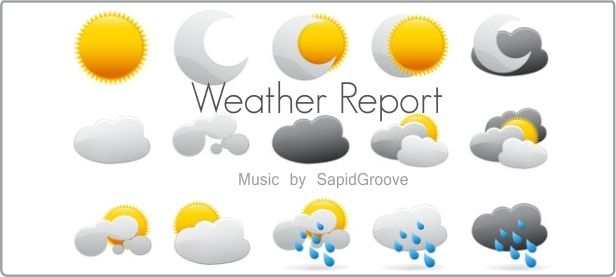 With additional files can simulate any duration block. Short stinger for creating logical point in Weather report. This track is also associated with such concepts: puzzle, nature, riddle, conundrum, enigma, secret.
Buying this song you will get:
-Weather.wav (2:21)
-Weather_Stinger.wav (0:13)
-Weather_Loop.wav (0:32) – It`s in wave file because of perfect looping!!!

Save Your Money! This track includes in News Pack
Be sure to listen with 4:53 min.!!!!
Thanks for listening. Enjoy
If you like
this track, after purchase click on the "Downloads" and rate 5 stars. This will not take much of your time.