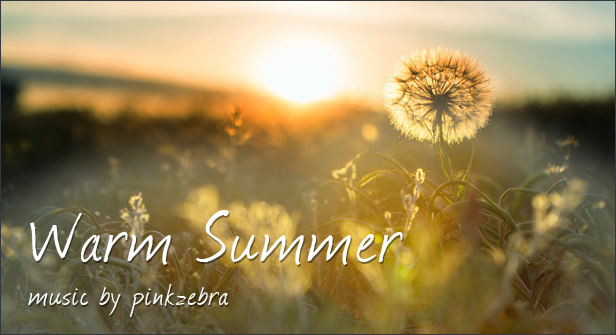 Music description
FOUR versions included!
A sentimental, mellow, warm glow surrounds this track featuring acoustic guitar and piano. This relaxing track is great for photo slideshows, family movies, wedding videos, commercials, or any project needing a relaxed and organic vibe.
For added flexibility, four versions are now included: a full version, one without piano, a 60-second version, and 3:26 extended version to accommodate the high demand for using this music as a soundtrack for photo slideshows.
To hear the no-piano version, please start the preview at 2:19. To hear the :60 version, please start the preview at 4:39. To listen to the extended version, please start the preview at 5:40.
Files included in the zip:
Warm Summer (2:19), WAV and mp3
Warm Summer – no piano (2:19), WAV and mp3
Warm Summer 60 (1:00), WAV and mp3
Warm Summer – extended version (3:26), WAV and mp3
YouTube users
This music track is registered with ContentID through AdRev. If you receive a "matched third party content" claim on your video, don't be alarmed as this is totally normal. Please follow these instructions to remove the claim.
To clear any copyright claims on your videos (including monetized videos), simply visit
this page
, enter your details and video link and copy/paste the contents from your purchased License Certificate into the message box. Claims are usually resolved within 24 hours. You may wish to keep your new videos "unlisted" until this process is completed.
If you use my music regularly or need additional help, please send me a message via my
profile page
and please include a link to your YouTube channel. Thanks for using my music and Happy YouTubing!

Get more for your $$.
This track is included in the music pack:
Beautiful Piano Music Pack 1
To find similar music follow these tags:





Top-sellers, Songs with Vocals, and New Music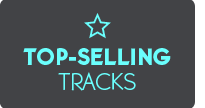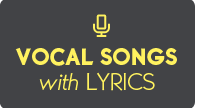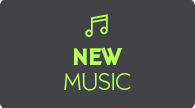 Related marketplace items using this track:
Speed Search
Web and social media links






Attention all VideoHive authors:
You may use any of my preview tracks for your projects provided you give my music track a link in your description (like "featuring the music track 'Keys to Success' by pinkzebra"). Also, please send me an email to let me know about your item so that I can include links to your item in my profile and item descriptions to help promote your project. Thanks! ~pinkzebra