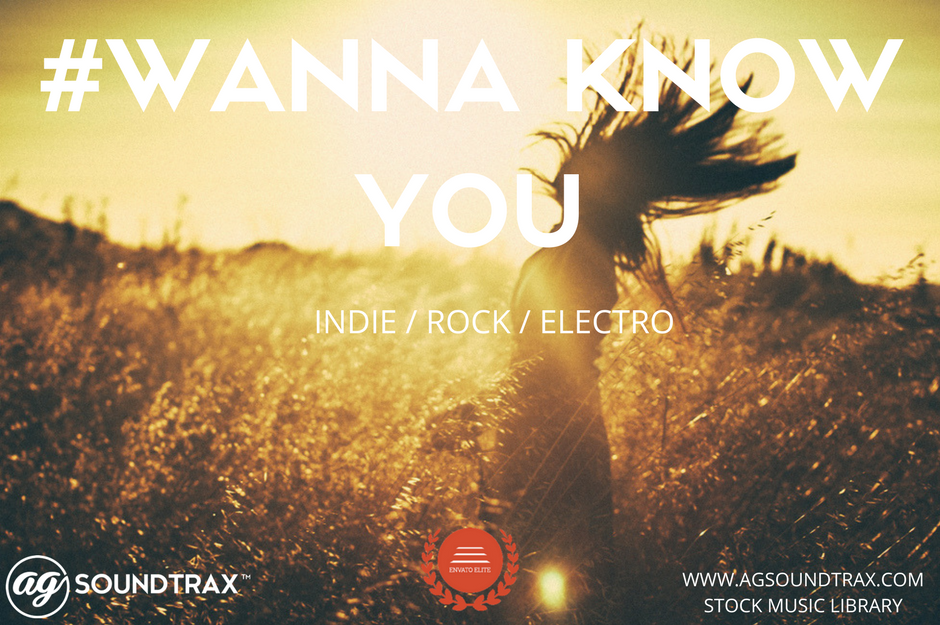 Wanna Know You
Wanna Know You is a powerful and encouraging track, with the feeling of renewal and hope makes you feel free from fear, free from the past, free from pain, free from lies, free from anger and free from shame.
This track includes 4 edit version:
Wanna Know You Full Mix 2:30
Wanna Know You Instrumental 2:00
Wanna Know You Cut B 0:55
Wanna Know You C 0:40
Lyrics:
The way you move makes me wanna know your name The way you talk makes me wanna play this game The way you breath makes me never feel the same I wanna know you I wanna know you
The way your left eye is smaller than the right the way you fight baby when it's time to fight The way your soul is always standing in the light I wanna know you I wanna know you
I can't wait to love you I hope that you love me two
Now I know that it might sound different But you deserve to know the things I wanna do for you I ain't never done before the way our kids gonna grow up to be strong the way my heart wants to fill you with its song the way our life has only just begun I wanna know you I wanna know you Thank you for listening and choosing AGsoundtrax's music for your project.
AGsoundtrax !