Sound recording of an old wall clock gong chime gonging.
Download includes:
Twelve gongs;
Single gong;
Only clock mechanism sound while gonging without gong. can be used as servo motor sound as well.


Clock Gong Mechanism Multiple: 0:34
Clock Gong Mechanism Single: 0:14
Clock Gong Mechanism NoGong: 0:20
Thanks for purchasing and rating.
Please, don't forget about rating, it is big stimulus for me, but for you it's just click on star.
More robotic and transformer sounds and logos are here, in my collection: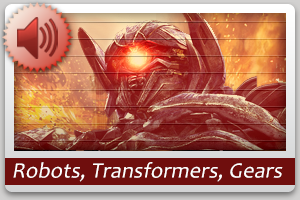 Enjoy My music and sound fx!