MODERN STYLISH HIP HOP

URBAN STYLISH HIP HOP
is an energetic and upbeat Hip-Hop track with old scool vibes of the Boom Bap style and the relaxing atmosphere of trip hop tracks.
It is perfect for instagram video, clothing advertisment, clothing video, footwear advertisment, skate video, youtube, underground culture, rap video, rap interview, talk show, cooking video, food video, apartment repair videos, slow motion video, bmx video, teenage video, car advetisment, car video, automobile industry video, as background, sports video, snowboard video, skiing video, urban and street lifestyle videos and any slideshow.
Both .MP3 and .WAV are available
Style: Boom Bap hip-hop, funky hip-hop, chill hip-hop beat, jazzy hip-hop, summer vibe, energetic hip-hop, urban, street, hip-hop music, confident hip-hop, light hip-hop, bright hip-hop, emotional hip-hop, modern hip-hop, positive hip-hop, hip-hop style, hip-hop beat, hip-hop sport music, catchy hip-hop, hip-hop, atmospheric hip-hop, inspiring hip-hop, hip-hop royalty free, hip-hop mood, hip-hop production, punchy hip-hop, motivational hip-hop, happy hip-hop, hip-hop urban, hip-hop street beat, hip-hop commercial, easy listening, trip hop
Check ot more of my Hip Hop Beats here

                         BROWSE MY PORTFOLIO

















To my customers: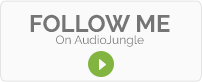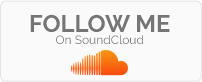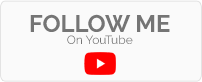 Thank you for choosing my music for your projects! I would really appreciate if you send me a link to your project. I'd really love to see how you used my music and include your project into my portfolio. Don't forget
to leave a rating or review
when you purchase – it ensures new buyers that they are getting high quality content and really helps me out in the long run.

Also, feel free to write me on my e-mail penguinaudio1994@mail.ru for any questions, requests or offers To Videohive authors: You can use my preview tracks in your projects ,all you need to do is to add the link to my track in the description of your item and let me know about it for the mutual promotion. Thank you!