Airy, peaceful and confidence pop rock music pack featuring catchy electric guitar lines, upbeat percussion, lots of positive melodies and an uplifting feeling. Features a percussive shaker, bright tambourine, popular sunny bell and energetic orchestral strings. Perfect for corporate projects, happy videos, games, web sites, commercials and all projects that personifies success.
Music Pack Includes 3 Items with additional versions, all in MP3 / WAV
• Uplifting Indie Pop-Rock – 2:28
• White Breeze Of Happinies – 2:48
• Dolce Vita – 2:55
Highly Recommended Items
Feel-Good Indie Rock
Lively College Rock
Positive Corporate
Up to the Stars
Motivational Pop Rock
Jump For Joy
Inspiring Technology
Whistling For the Good Luck
Quiet & Easy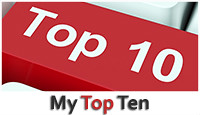 Videohive Authors
You are more than welcome to use this preview for your videohive projects. Please post the link in your item description and drop me a line!