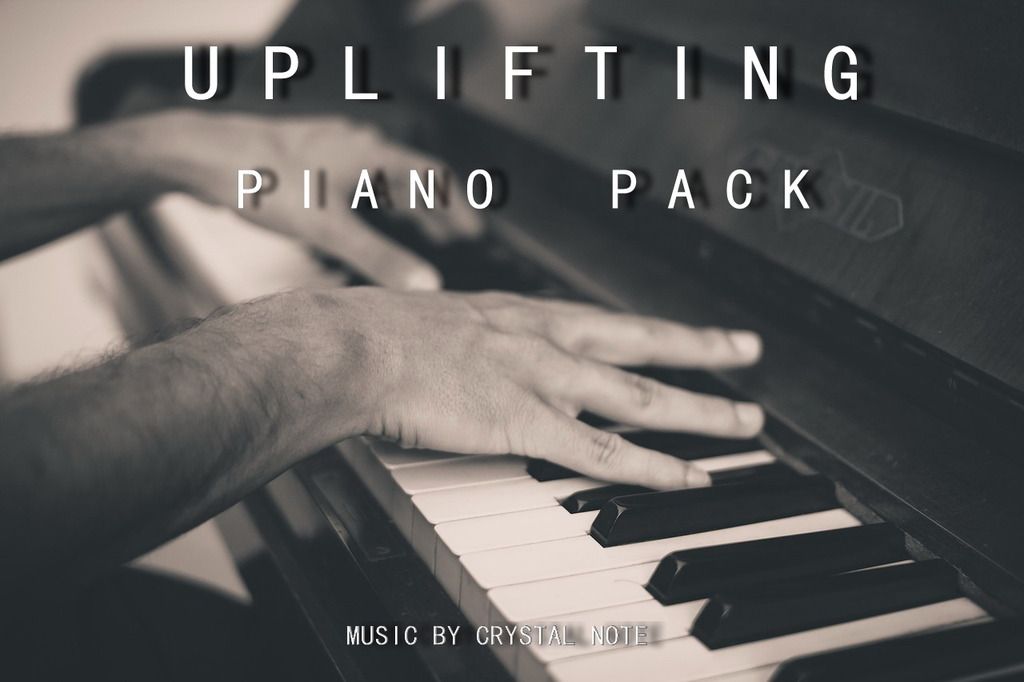 Uplifting, inspirational, positive piano music that can be used for advertising, commercial, Youtube video, documentary, photo slide show. Soft, cinematic sound makes a perfect audio background for a company project, corporate presentation, travel, life, romance devoted film. This is also nice music bed for wedding and motivational video production, slideshows, websites..
In this music pack you get:
1. Uplifting Piano duration 2:34 (tow versions: full mix and a looped version
2. My Inspiration duration 2:49 (starts at 4:25 in the preview)
3. Bright Idea duration 1:00 (starts at 7:12 in the preview, has additional version: background cut))
4. Corporate Inspiration duration 2:27 (starts at 9:16 in the preview, has 4l versions: full version, 60, 30, 15 second cuts)
Enjoy!