Inspiring Motivational Uplifting Rock Pack – Great collection of happy, inspiring, uplifting corporate pop rock background music, that sounds really inspirational, energetic, motivational, positive, beautiful and will be really useful for your media production. These songs were played with electric guitars, drums, strings, bass guitar, bells, glockenspiel, percussion. Great for corporate videos, animations, product presentations, footage, slideshow, commercial, inspirational, motivational videos, family video, fun video, wedding video, rocking video, sport video, sport trailer, etc. Sounds like: sport background music, sport rock music, rock music for sport, background sport music, pop rock music, pop rock song, indie rock background, pop rock background, inspirational rock, motivational rock, energetic rock, uplifting rock, upbeat rock.
Songs in the pack:
1. Uplifting Motivational Melodic Rock Length: 3:24
2. Happy Corporate Upbeat Rock Length: 2:03
3. Inspirational Soft Rock Length: 2:24
4. Born To Be Great Length: 3:16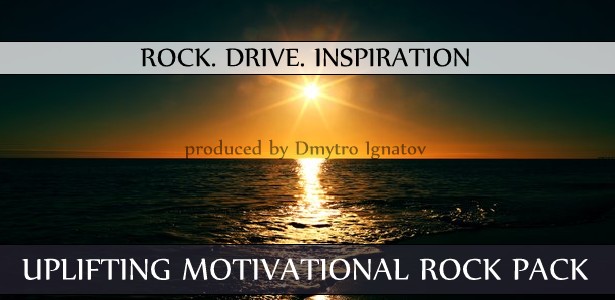 VideoHive authors, feel free to download this track and just contact me through the Contact Form, so I can promote your work! Please leave reviews of purchased tracks and don't forget to rate after your purchase!