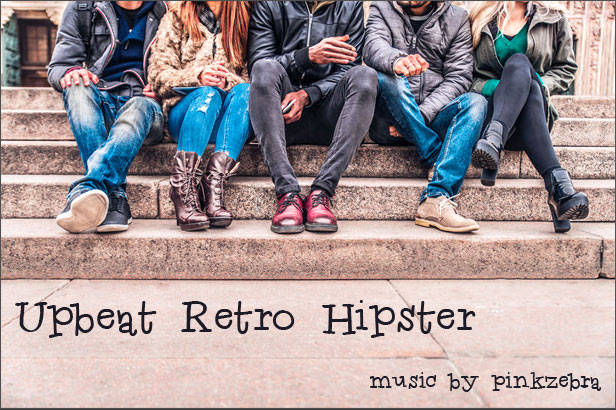 Upbeat Retro Hipster
An upbeat retro track that is both cool and quirky. Great for a "let's get down to business" vibe for commercials and corporate applications. Also great for comic and goofy YouTube videos that need a playful, retro music vibe. Punchy big band horns, driving jazzy drums, and funky organ and guitars make this a perfect track for funny commercials, comic YouTube videos, vlogs, and more.
This track works so well for commercials that I've included a 0:30 version and 1:00 version. The full versions also offer many, many possible edit combinations. I've included a full version without the horns for extra flexibility.
Files included in the zip:
Upbeat Retro Hipster (2:20), WAV and mp3
Upbeat Retro Hipster – no horns (2:20), WAV and mp3
Upbeat Retro Hipster – 60 (1:00), WAV and mp3
Upbeat Retro Hipster – 30 v (0:30), WAV and mp3

To find similar music follow these tags:










Top-sellers, Songs with Vocals, and New Music



Speed Search
Web and social media links






Attention all VideoHive authors:
You may use any of my preview tracks for your VideoHive items provided you give my music track a link in your description (like "featuring the music track 'In the Moment of Inspiration' by pinkzebra"). Also, please send me an email to let me know about your item so that I can include links to your item in my profile and item descriptions to help promote your VideoHive item. Thanks! ~pinkzebra