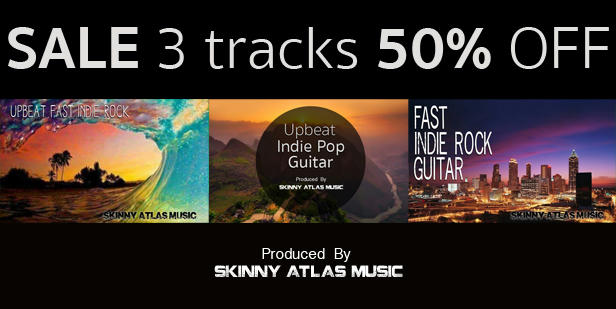 This is a great deal on THREE indie rock tracks! These tracks feature clean / crunch guitar parts with piano, bells, and synth on melody. Useful for successful corporate videos, as well as, any visual needing an upbeat optimistic indie rock vibe.
Files included with your purchase:

Instruments in this Composition:
guitar, drums, bass, lead guitar, clean guitar, claps, snaps, synth.