Happy, cheerful and upbeat ukulele energetic music track! It's light, bouncy, has the upbeat happy mood and it so versatile to use in all kinds of projects: YouTube, vlogs, tutorials, commercials, advertising, marketing business videos, kids, Kickstarter campaigns and many many more! Try it today with a free preview!
4 Versions For You!
Long – 2:14
Medium – 1:26
1 Minute – 1:03
30 Sec – 0:34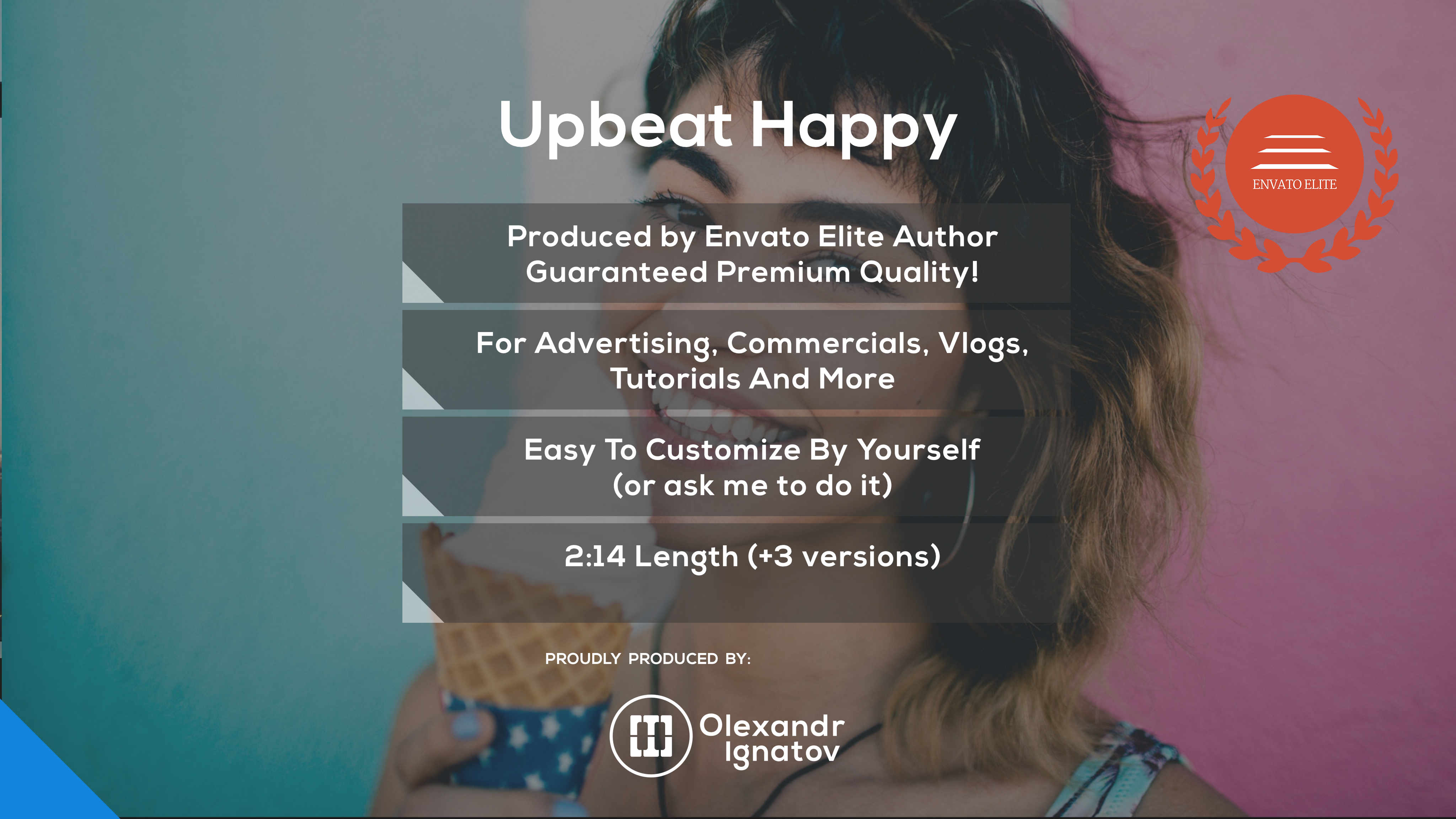 It's time to take your project to the next level!
-Olexandr
WHY OLEXANDR IGNATOV?








FOLLOW ME FOR A DAILY UPDATES