Uplifting Corporate Acoustic Motivation
Uplifting Corporate Acoustic Motivation
–
inspiring happy upbeat acoustic guitars based
music track with a
confident, inspiring
and
motivational
rhythm! It's
happy, cheerful, smiley, inspiring and motivational and it will be a perfect fit for corporate advertising videos, presentations, digital marketing, business, commercials, advertising, YouTube, tutorials, documentaries and much more!
Try this music tune that will help your video to showcase your professionalism to your audience and set a bar higher. Try it today!
You already have an idea. Now all you add is music!
SAVE 50%, GET IT IN A MUSIC PACK!







WHAT YOU GET?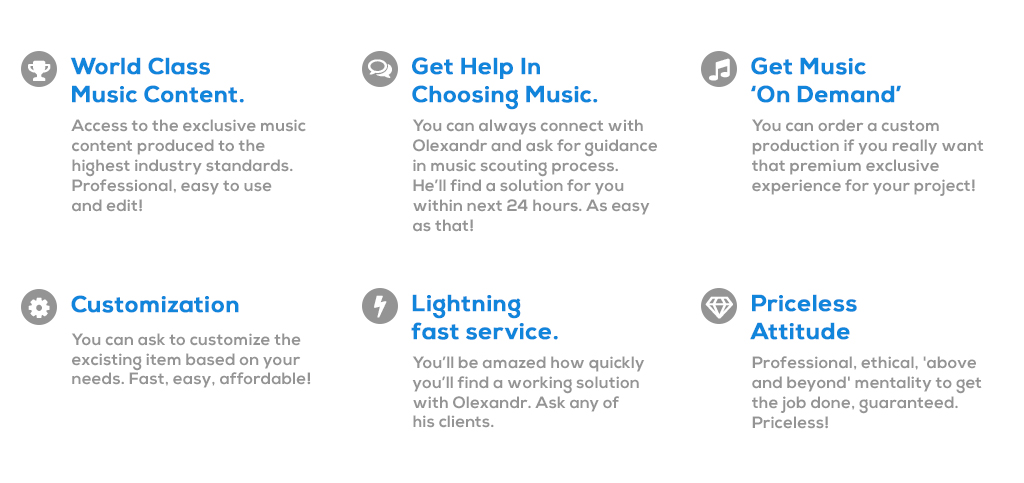 FOLLOW ME FOR A DAILY UPDATES