LET'S CONNECT! SEND ME YOUR PROJECTS!






Exclusive bright acoustic/folk country style music collection. Setting the atmosphere or positive emotions and feel good mood. Featuring acoustic guitars, piano, glockenspiel, drums, percussion, stomps and a few 'hey!'s chants. Perfect for bright upbeat videos to give it that extra punch of positivity and make it come to life!

Designed for a:
advertising/commercial
corporate video
inspiring presentation and infographics
opener/credits
'making of' documentary videos
travel video
slideshow
digital marketing
promo video
country/nature videos
website
tutorial,
explainer,
family videos
vlog/series
and so many more!
The pack consists of:
1. Acoustic Inspiring (length 2:22)
2. Upbeat Happy Corporate (length 2:33)
3. Romantic Guitar (length 2:12)
You want to stand out from your competition (and save 50%)?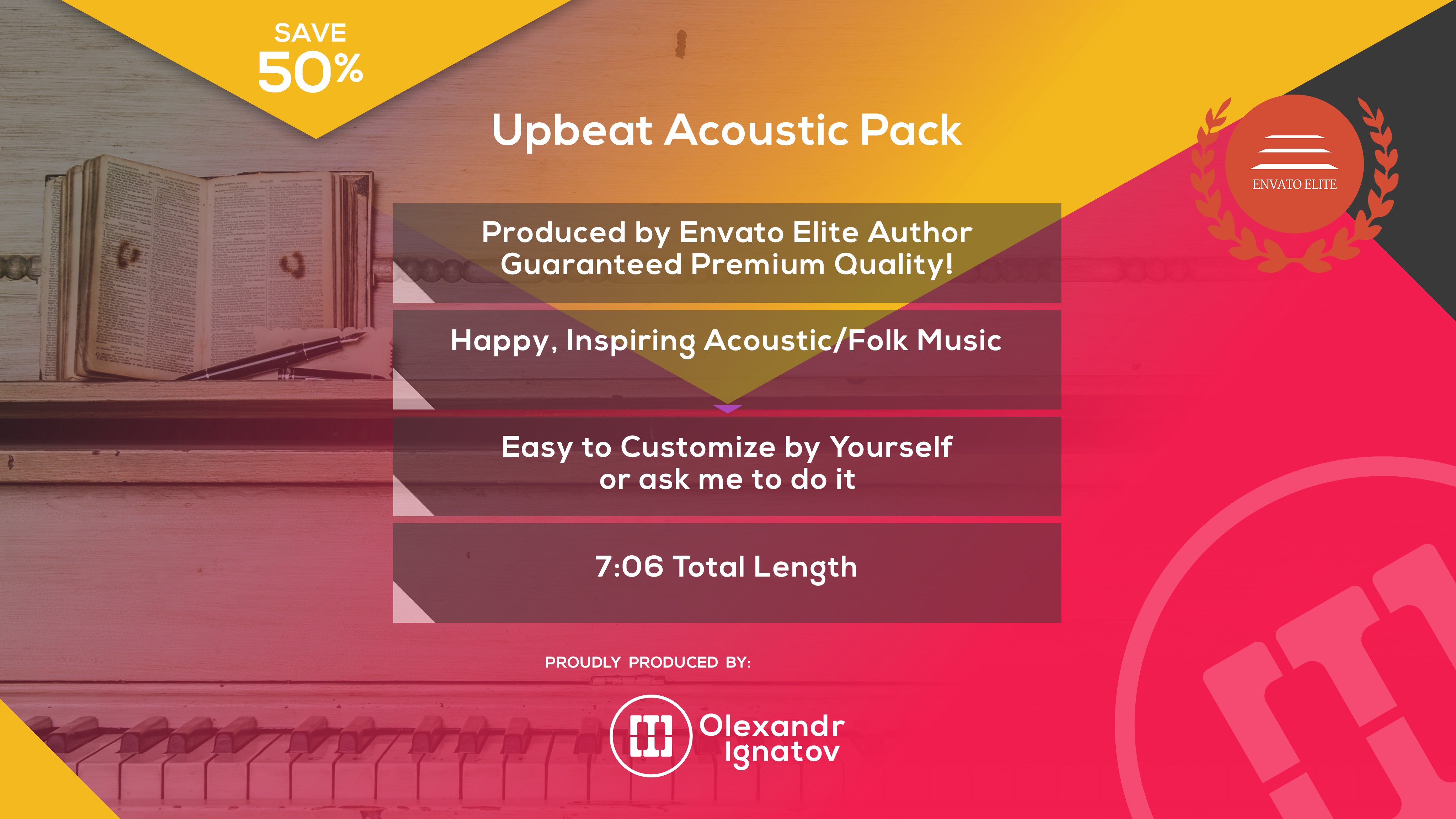 FOLLOW ME FOR A DAILY UPDATES