Unusual Story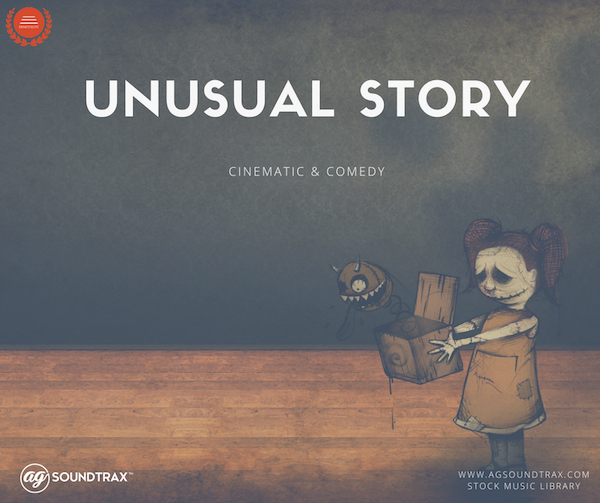 A slinky, suburban and cinematic atmosphere in your project reminiscent of works like American Beauty, Ghost World, Desperate Housewives and Six Feet Under, this piece will make a great accompaniment to your video. Lighthearted and jovial scenes need, percussive and lighthearted music such as this. Starting with a repeating marimba pattern, and punchiness to the texture that evokes the upbeat side of Thomas Newman and other similar American composers.
This track includes 3 versions :

Unusual Story Full Track 1:12
Unusual Story Cut B 0:45
Unusual Story Cut C 0:25

Thank you for listening and choosing AGsoundtrax's music for your project.
AGsoundtrax !