This is a happy-go-lucky folk pop track with hand claps, foot stomps, whistling and a great ukulele sequence. The music is dynamic, uplifting and very positive. This would be great for a corporate or advertising project.
Check out this great advertising campaign using this track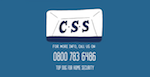 If you are interested in using this track in your Videohive project please include a link to my track and email your project link to james@sweetwaveaudio.co.uk so I can include it on my profile page.
My Links